Khanym Mukash, Master Student of Business Administration Program of Bang College of Business at KIMEP University speaks with Ronald Binkofski, General Manager of Microsoft CIS and a Member of the Microsoft Central and Eastern Europe Board about the crisis opportunities for Kazakhstan, legally-acquired software, the cloud computing revolution, his wide IT experience in Asia and Europe, and a great time he had playing golf in Astana and Almaty.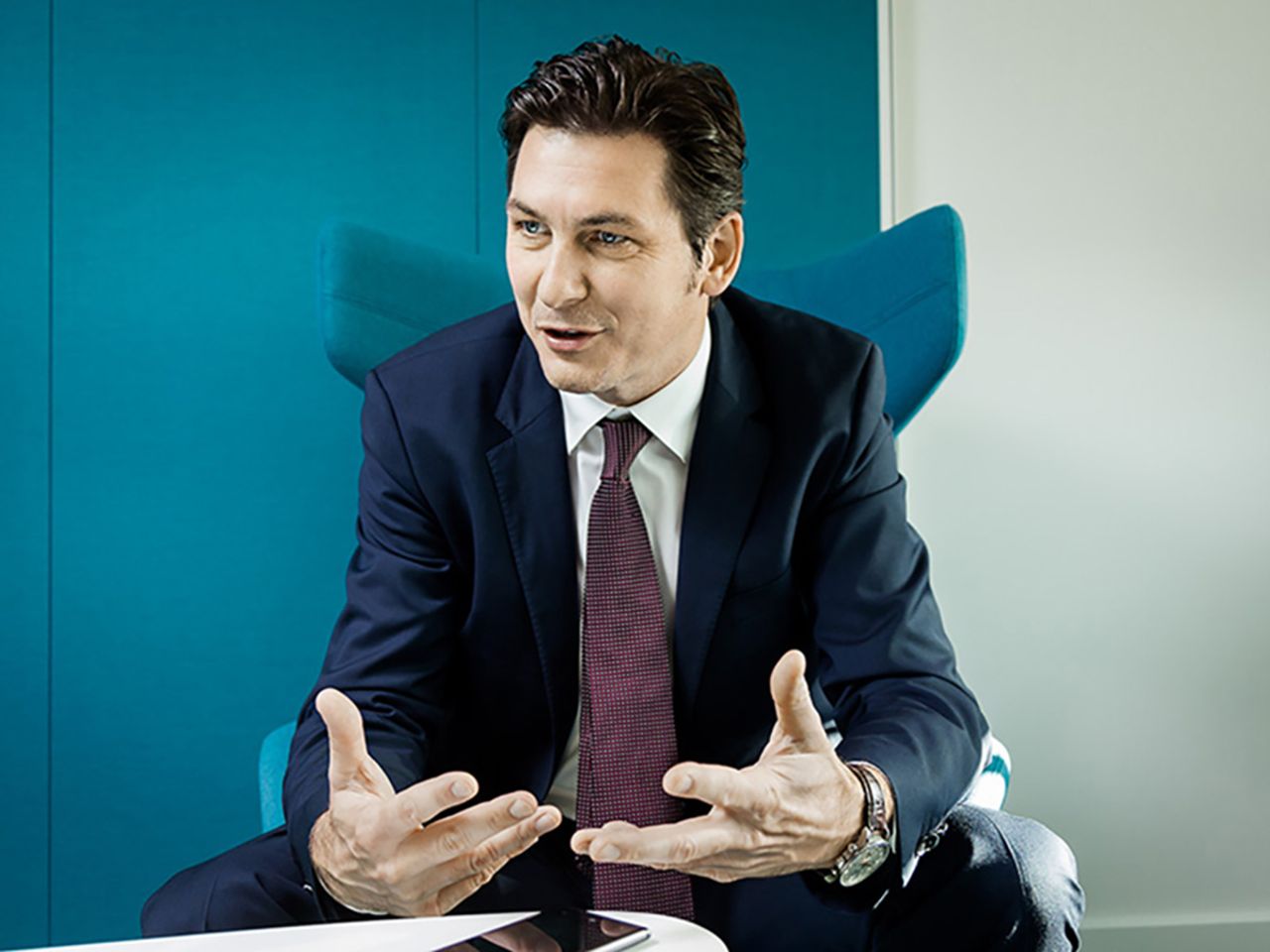 Khanym Mukash, Master Student of Business Administration Program of Bang College of Business at KIMEP University speaks with Ronald Binkofski, General Manager of Microsoft CIS and a Member of the Microsoft Central and Eastern Europe Board about the crisis opportunities for Kazakhstan, legally-acquired software, the cloud computing revolution, his wide IT experience in Asia and Europe, and a great time he had playing golf in Astana and Almaty.

What were your first impressions working for Microsoft? What objectives have you set for yourself?
I have arrived in Kazakhstan just a couple of months ago. First of all, I have expected much colder weather, however now it is becoming very nice and warm and I am enjoying the spring in Astana very much. From the business point of view, it is exactly what I expected mostly due to the fact of my own experience as I've worked for nearly 25 years in different regions of the Central and Eastern Europe and Central Asia. Kazakhstan is a great country, with a presence of amazing cultures. From a business and development point of view, one can find very advanced scenarios that are well implemented, as well as areas that lack advanced development. All of this is embedded into a mixture of traditions and modern aspects. Respectively, there were little surprises to my original expectation and if any, they were rather very positive ones.
As General Manager of Microsoft the job by its definition is very straightforward — to represent Microsoft in this region within all relevant aspects of the company's operations, i.e. business development, sales and marketing, and representing the company in building relationship with the countries' governments. There are two major areas of focus I have defined for myself – the first is to grow Microsoft's business to a new level by providing our partners and customers with state of the art technologies and solutions and with this to impact the general growth of the economy; the second is to support governments and businesses with the experience gained over the years to move faster, avoid mistakes already made, and impact the development of the region both from a business and social perspective. Aspects such as the education systems, building a startup ecosystem, enhancing competitiveness of industries through modern solutions are some of the key areas of my deep insight. All of this can be summarized by driving the digital transformation of the businesses and society in Kazakhstan.
How does Microsoft's work in Kazakhstan differ from its work in Poland or Romania? Does it differ in terms of job creation, team building or the development of mentality?
All countries are different to some extent and Kazakhstan respectively is different when compared to Poland and/or Romania. This statement is valid, though for not more than 20% of the life we spend observing, so the magic lies in understanding the differences and building upon them while also utilizing the similarities. It is risky to make general statements about cultural aspects, but as far you are asking me about countries I had a deep exposure, I will be a little more specific: in Poland, you get challenged on any decision you make, so there is always "opposition" to the mainstream, in Romania people are very optimistic when it comes to belief in a direction, but sometimes they forget to execute. In Kazakhstan, I found a style of very quiet and polite working environment, resulting in "silent" execution – which is a flipside to that: you actually don't know where you stand. All things are equal, one thing is very common – in all these countries people are hungry for success and work hard to achieve it. And it is my job to help them to do it.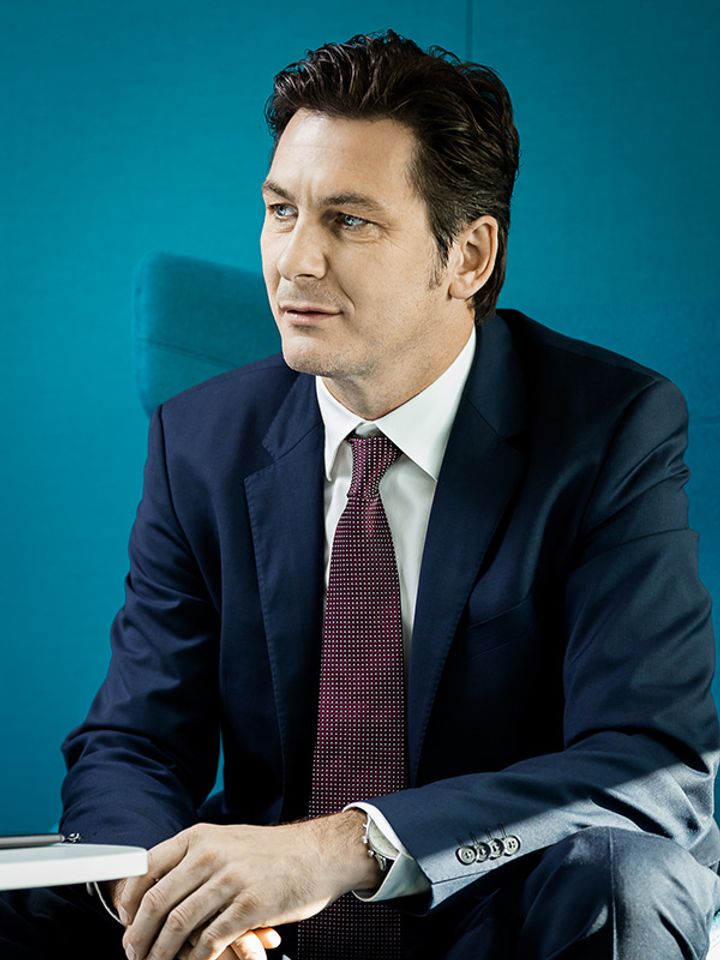 Many companies claim that the past couple of years have been the most difficult for the IT business. Could you please tell us how has this situation affected you? Did the revenue your company generate fall or grow? How has the partner ecosystem developed in the industry?
I am surprised by this statement. Of course, the IT industry at the end of the 1990's and beginning of the 2000s experienced very high growth that become a challenge to sustain, but at the same time the IT industry has developed so fast and opened so many new opportunities to reach for new business models and areas for growth. I would rather say that the times became difficult for companies where products moved to commodity and were not able to transform. So, in reality, the IT industry performed stronger than others and was in much better condition. Nevertheless, it was divided in "laggards" and "transformers".
Clearly, the two biggest "collapses" – the ".com bubble" and the financial crisis of 2008 after Lehman Brothers presented short term challenges to all businesses, including the IT, but I would still say that the IT industry has survived that challenging time and came out in stronger shape.
Particularly, for Kazakhstan my strong belief is that the growth is unavoidable due to the stage of development and there is a great opportunity to utilize IT technologies to leapfrog some stages of development and move faster ahead. The biggest challenge though and a job to be done is to ensure that our education system delivers high-quality human capital to bring this opportunity to the country.
What products and solutions does Microsoft supply to the Kazakhstani corporate sector? What are the most popular products?
Microsoft offers nearly all its products and technologies to the local market. Still the level of utilization and usage is significantly lower than in western countries. This is a huge opportunity to advance. Most of our customers have a chance to extend the usage of Microsoft technologies to global standards by utilizing Industry Solutions, Cloud Technologies, Modern Business Processes and so on.
This aspect is one of the biggest opportunities and areas of focus for my team and myself. Building on best practices and developing competitive advantage of our customers and partners is #1 priority for us. This is where Microsoft Kazakhstan will put most of its energy and passion.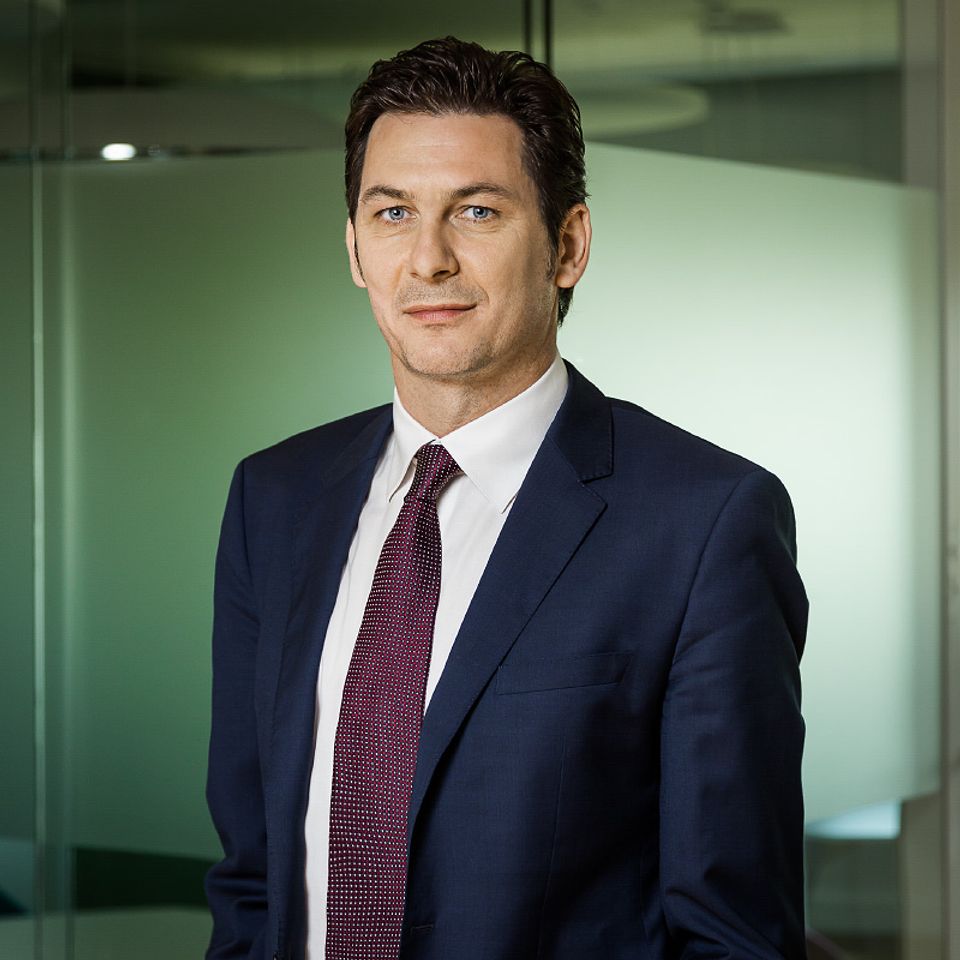 In general, how did IT preferences of Kazakhstani companies change because of the crisis? In which industries does Microsoft mainly work now?
Every crisis is a challenge and opportunity at the same time. I strongly believe and feel that in case of Kazakhstan, the opportunities prevail. The understanding of what is core, where real added value is coming from and where to develop the businesses and society in future is sharpened and became more clear.
Already, these days the discussion with customers has moved from infrastructure and product to an integrated solution discussion. And this is a great advancement. Leveraging this leads to a journey for faster growth and sustainability. In addition, dependencies and diversification will move into the right direction. At time like this, I strongly believe that the new Kazakhstan is much better equipped for great development as we move ahead.
What about public sector and the prevalence of pirated products?
This is a historical thing. My discussions with government, institutions and state-owned enterprises show that they want to have legally-acquired software and understand that the protection of intellectual property is an important area to build a knowledge-based economy. I'm sure that Kazakhstan will climb fast in the world ranking ahead and soon this will be a past discussion. This is clearly needed also to ensure there is a right business environment for further innovation of local companies. So, once again, all discussions I have had in this short period of time have proven to me that the Government is keen on fast improvement.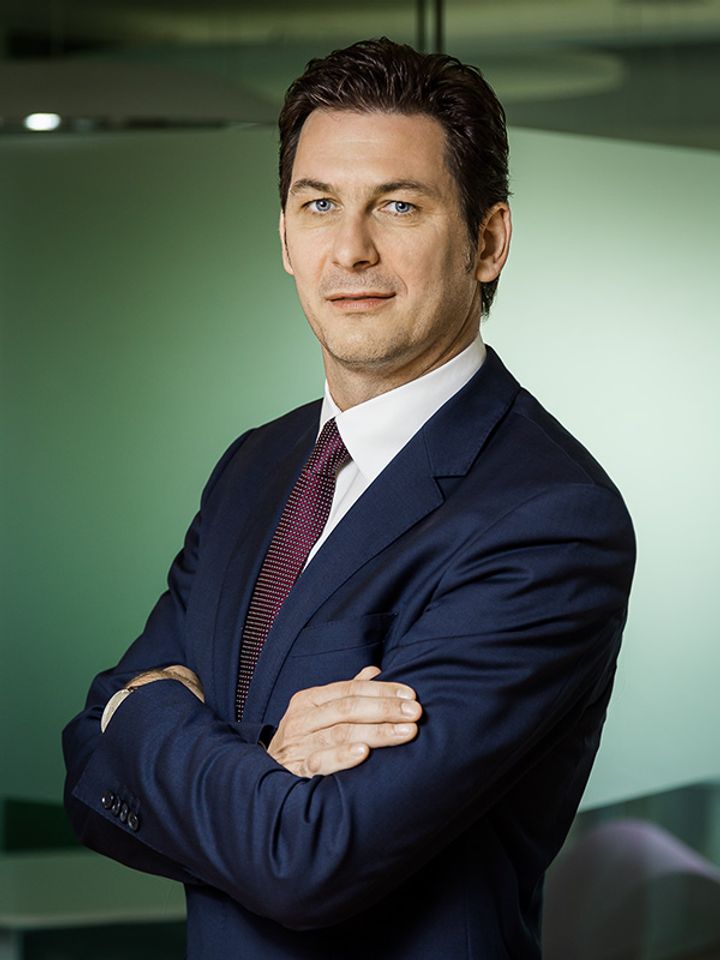 What actions are now being undertaken by Microsoft to fight piracy in Kazakhstan?
Since its early days Microsoft has been engaged in leading the awareness and understanding of intellectual property rights of software products worldwide. We do many initiatives for customers to help them to understand the value they get from products and services we provide. To tell the truth, pirated software is a stolen software, there is no question about it. Moreover, it is actually a crime. I understand that managing IT environments in the past was not so easy and many things happened without the knowledge of the top management. One of the key aspects we are and will engage with our customers is to support their efforts to manage efficiently, securely and in a state-of-the-art IT environments.
With the development of cloud infrastructure and services, how does Microsoft transform its business in the new conditions of the global IT market and how does it affect its business in Kazakhstan?
From the very first days of the Cloud Computing revolution, Microsoft was in the frontline of innovation and ensured its position as a leader in this regard. Obviously, many other IT companies, many of our competitors, jumped on this train at different moments. The great thing about Microsoft is that we ensure the entire process of transition to the Cloud, we understand different stages and run a hybrid agenda which allows our partners and customers to digitally transform to the best of their needs. We are offering our technologies seamlessly in hybrid environments to ensure right pace and development for our customers and we are also ensuring compatibility with all customers' existing systems. With this, Microsoft is uniquely positioned to play the central role in this Digital Transformation journey with our customers and partners.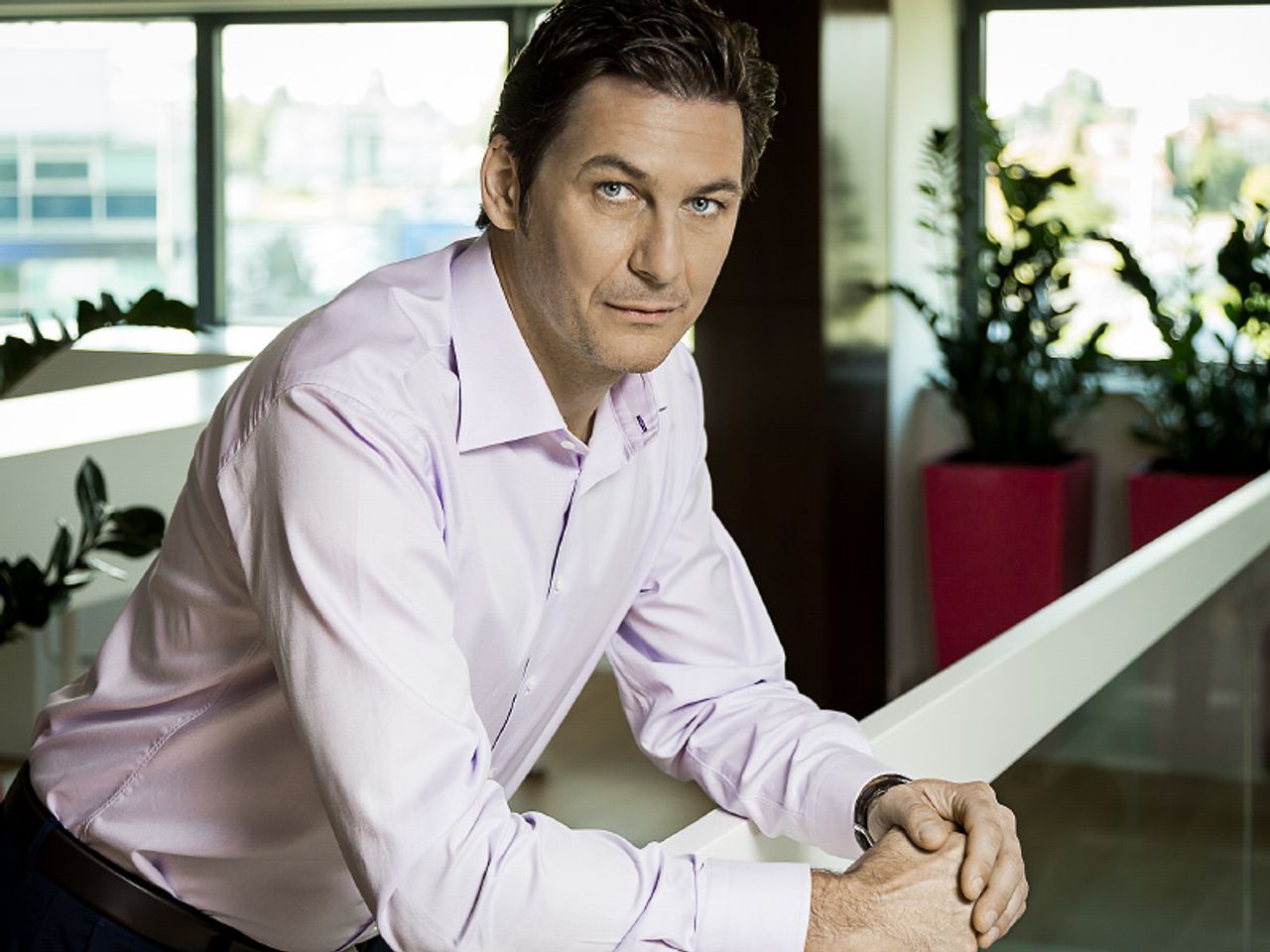 What do you think of opportunities and challenges faced by the IT business in Kazakhstan?
First of all, I think that generally Kazakhstan has strong core values which project openness to the world and strengthening its culture. I also believe that the government is ensuring the right environment for this approach. The great opportunity for the IT Industry is to be in the center of this development and deliver the right tools to organizations, solutions and methods that will make dreams become reality. This can happen only through persistent and focused execution. I would even say that this is impossible without the right use of IT technologies. Clearly there is a great opportunity ahead of us.
The challenge is to ensure proper quality execution on all levels of the society and economy – and that the right intellectual capital is at the center of it.
PRIOR TO JOINING
MICROSOFT
RONALD RAN HIS OWN CONSULTING FIRM FOCUSED ON IT AND INSURANCE VERTICALS
DO YOU LIKE THE
LOCAL CUISINE?
OF COURSE, I LIKE SOUPS AND MEAT THE WAY THEY SERVED HERE. I'M ALREADY RECOMMENDING KAZAKH CUISINE TO MY FRIENDS
HOW DID KAZAKHSTAN
SURPRISE YOU?
FIRST OF ALL, I AM A GOLF LOVER. I'M IMPRESSED WITH THE GOLF COURSES I FOUND IN ASTANA AND ALMATY. AND CLEARLY THE LOCAL OUTDOOR NATURE IS OF EXCEPTIONAL BEAUTY – BOTH THE GREAT MOUNTAINS AND THE FLAT STEPPES
EDUCATION
MR.BINKOFSKI HOLDS A DEGREE IN MATHEMATICS FROM THE JAGIELLONIAN UNIVERSITY IN KRAKOW, POLAND AND IS A GRADUATE OF THE INSEAD ADVANCED MANAGEMENT PROGRAM
При работе с материалами Центра деловой информации Kapital.kz разрешено использование лишь 30% текста с обязательной гиперссылкой на источник. При использовании полного материала необходимо разрешение редакции.